SandpiperCREATIVE develops and implements STEAM environmental education and career education programs and provides print and e-publication production services.
A native of Cleveland, Ohio, SandpiperCREATIVE's Director Barbara Passero has been active in public outreach, education, and advocacy on environmental subjects since the 1970s when she directed the Marine Resources Information Center at the MIT Sea Grant College Program. At Sea Grant, she provided information resources to researchers in ocean and coastal resources, land use planning, natural resources management, science education, pollution studies, and other topics.
Barbara also worked for the Wildlife Refuges Division of the U.S. Fish and Wildlife Service; Environmental Sciences Department of the Massachusetts Audubon Society; Biology Department of Suffolk University; Massachusetts Marine Educators, Inc.; and others.
Barbara was awarded Life Membership in Massachusetts Marine Educators, Inc. (MME), an organization of ocean science educators. Barbara credits MME as the inspiration for her multidisciplinary education programs that emphasize creativity, sensitivity to the environment, sharing resources, the scientific method, mentors, hands-on activities, field trips and outdoor activities, and career exploration. In April 2012, MME awarded Barbara the John Patrick Crowley Jr. Educator Scholarship for workshops on STEM Marine Science Careers that SandpiperCREATIVE presented at Pope John XXIII High School in Everett, MA.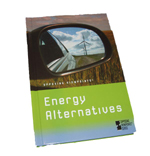 After reading over 100 articles, chapters of books, etc., Barbara produced Opposing Viewpoints: Energy Alternatives for Greenhaven Press in 2006. This book compares and contrasts use of fossil fuels with several kinds of alternative energy sources: wind energy, nuclear energy, solar energy, hydroelectric, and others.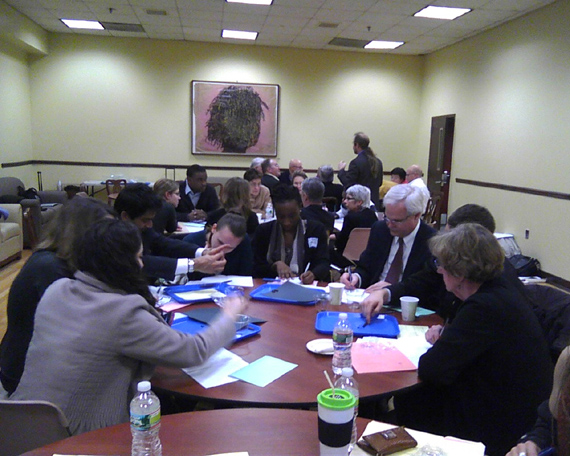 A BostonPIC STEM Network Meeting.