---
Educators Use Brain-based Teaching Methods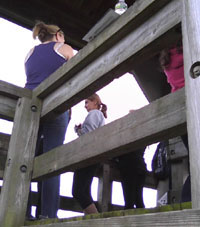 Engage students in learning new ideas and concepts
Recognize multiple intelligences and different learning styles
Teach students how to use the scientific method
Reward students for creative and imaginative responses
Build students' self-esteem through guided self-discovery of skills, abilities, and interests
Encourage students to work successfully on teams and on their own
Education programs foster personal connections
that increase student success.
Promote positive involvement with schools, parents, friends, and others.
Encourage interaction with mentors and role models working in financially rewarding and personally satisfying career paths
Work with the Massachusetts Mentoring Partnerships and other mentoring organization
Support provided by a variety of businesses, organizations, and agencies.
Students learn how to communicate ideas and concepts
Design, develop, and deliver team and individual presentations at community events and conferences.
Design websites and contribute to print and e-publications
Serve as mentors for peers and younger students
---